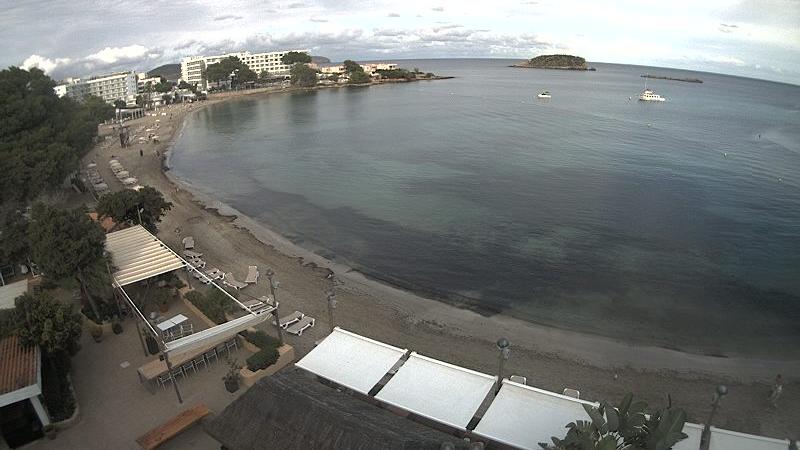 Port d'Eivissa, also known as the Port of Ibiza, is a bustling and vibrant harbor located on the island of Ibiza, Spain. It serves as the main port and gateway to the island, welcoming both commercial and recreational vessels.
The port is situated in the capital city of Ibiza, also called Eivissa, and occupies a strategic location along the southeastern coast of the island. It is divided into several distinct areas, each with its own characteristics and functions.
The Marina Botafoch area is known for its luxury yachts, upscale restaurants, and trendy nightlife. It attracts a stylish and affluent crowd, offering a range of high-end services and amenities. The marina is surrounded by fashionable boutiques, chic bars, and gourmet restaurants, making it a popular destination for those seeking a sophisticated and vibrant atmosphere.
The La Marina district, located in the heart of the port, is a lively area with a mix of traditional and modern elements. Here, visitors can explore narrow streets lined with shops, cafes, and restaurants, creating a bustling and charming ambiance. The area is famous for its vibrant nightlife, with numerous bars and clubs that come alive after sunset.
The port is also home to the historic Dalt Vila, a UNESCO World Heritage Site. Dalt Vila is the fortified old town of Ibiza, perched on a hill overlooking the port. Visitors can explore the medieval walls, narrow cobblestone streets, and ancient architecture, enjoying panoramic views of the port and the surrounding area.
Port d'Eivissa is not only a hub for tourism but also serves as a transportation center for the island. Ferries and boats connect Ibiza with other Balearic Islands, such as Mallorca and Formentera, as well as with mainland Spain. The port is a gateway for many visitors arriving on the island, offering easy access to the diverse attractions and beautiful beaches of Ibiza.
Throughout the year, Port d'Eivissa hosts various events and festivals, including cultural celebrations, live music performances, and nautical shows. These events add to the lively and festive atmosphere of the port, attracting both locals and tourists.
In summary, Port d'Eivissa, or the Port of Ibiza, is a vibrant and bustling harbor that serves as the gateway to the island of Ibiza. With its mix of luxury marinas, historic charm, lively nightlife, and easy access to the island's attractions, it offers visitors a captivating and diverse experience in the heart of the Mediterranean.